we´ve got mega news for you!
e-motion
pssst...we'll tell you a secret!
did you know we'll have e-bikes on the yard soon?
e-motion moves in with us!

by the way, we are still looking for support. mechanics, salespeople and much more.
feel free to contact us if you are interested in becoming part of the brand new team...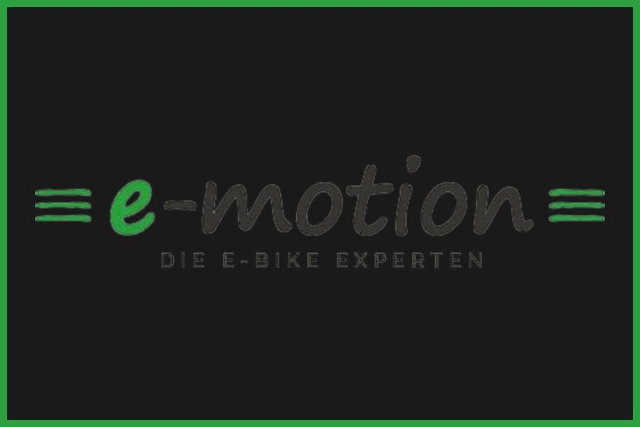 jeep renegade
we offer you a germany-wide best price guarantee on all jeep renegade models!

everyone can claim to have the best price, but we also mean that. with our jeep renegade month we guarantee you the best price in germany. at the moment this means that you get the renegade from 22.449€.

we have over 40 cars of the models 1.0 limited, 1.3 night eagle and 1.3 80th anniversary on site.

come by and choose your jeep or search our inventory!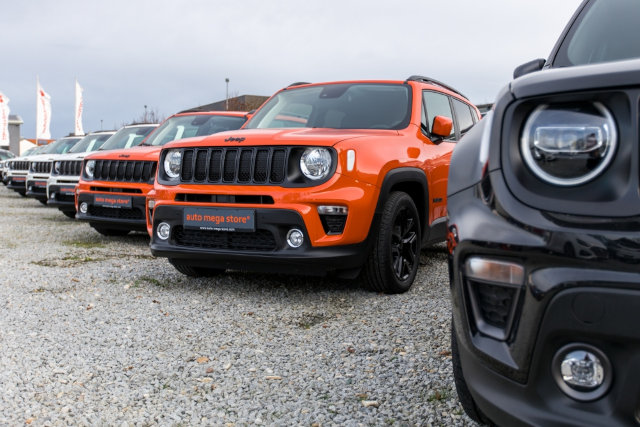 unbeatable trade-in bonus
we offer you a trade-in bonus up to 2000€ on selected promotional vehicles.

you would like to buy a young used car with us and return your current used car? For selected action vehicles there is now up to 2000€ trade-in bonus. your sales person will be happy to inform you about the bonus you get when you buy a vehicle from us.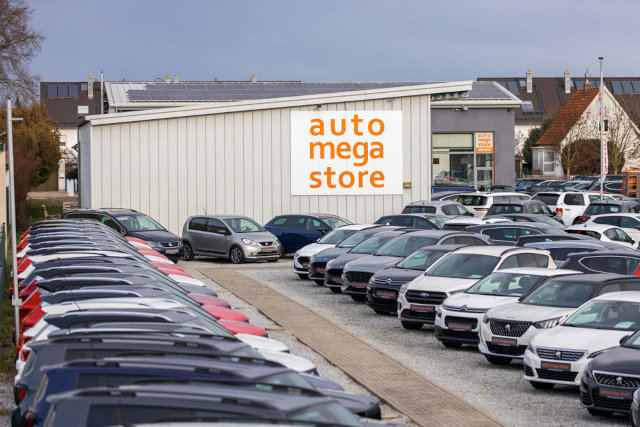 seat arona
we say yes to natural gas cars! that's why we offer you the seat arona tgi at an unbeatable price starting at 12,999€.
everything is becoming more expensive, resources are becoming scarce, and people are thinking about alternatives.
with e-cars, we have already found a way to get from a to b in a more environmentally friendly way, yet quickly. but have you ever looked at the advantages of a natural gas car?
we have done the math and are amazed and thrilled with the result.
the far shorter range of e-cars is often criticized. this point is clearly won by natural gas cars. the seat arona tgi has a total range of 480km.
and now for the savings factor: the seat arona can fill up with 13.8kg of natural gas, which would currently mean about 16€. to fill his additional 9l gasoline tank, the same money would be added again. for a range of 480km you would pay about 32€ for the seat arona tgi.
to fill up a petrol engine with a tank of 40l, you currently pay about 74€.
so we have a savings of about 50%, which we think is really huge.
zin addition to the cheaper fuel, there are lower taxes for the car, reduced rates for many car insurances, possible subsidies from municipalities for the purchase and, in the end, even a better environmental balance.
feel free to come by and check out the seat arona tgi at our yard or search our inventory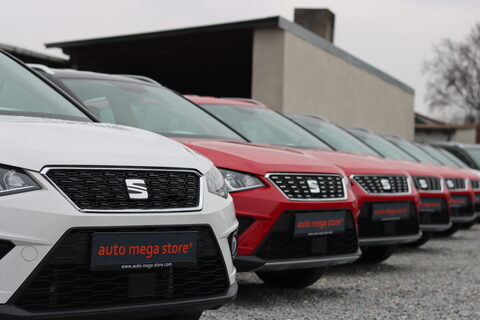 we have something very special for you at our yard: the porsche gt 3
you can see our new porsche in our vehicle system.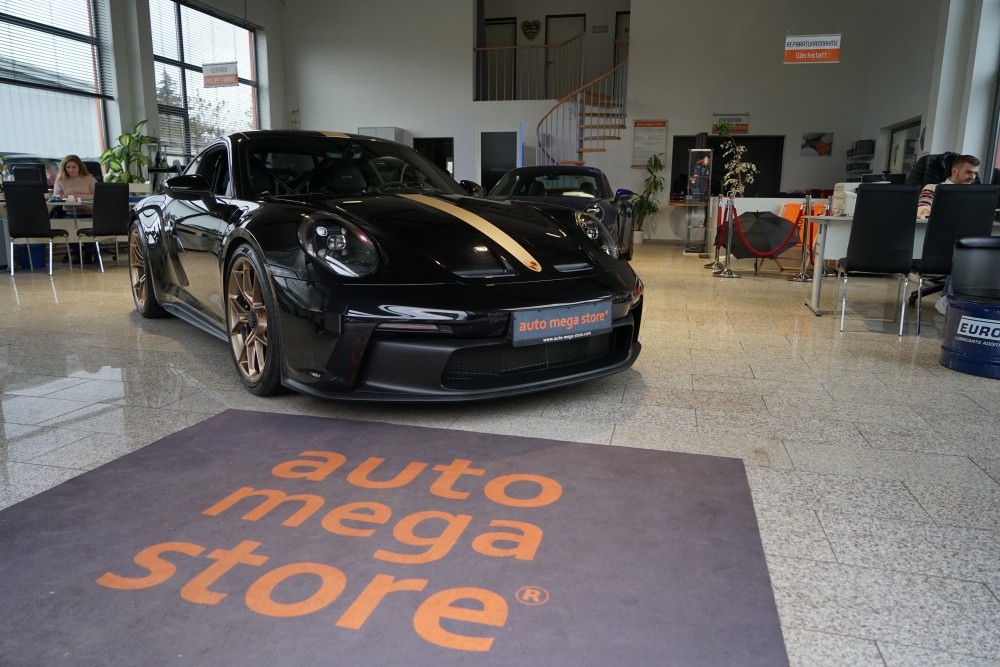 may we introduce our newest team member? - the auto mega transport
due to the corona crisis and the war in the Ukraine last year, a lot has changed for us and with us for all car dealers. in addition to some other problems, we have noticed above all that a large number of truck drivers, who came more and more from eastern europe, are not longer available. auto deliveries have become a real challenge.
we now want to counteract this and have therefore decided to take over the delivery of our cars ourselves. we will do this all over europe. our trapo can fit up to 10 cars, which we can deliver to other dealers in europe at the fastest possible time through our independent organization.
because as always, we want everything at auto mega store mega easy, mega fast and mega professional.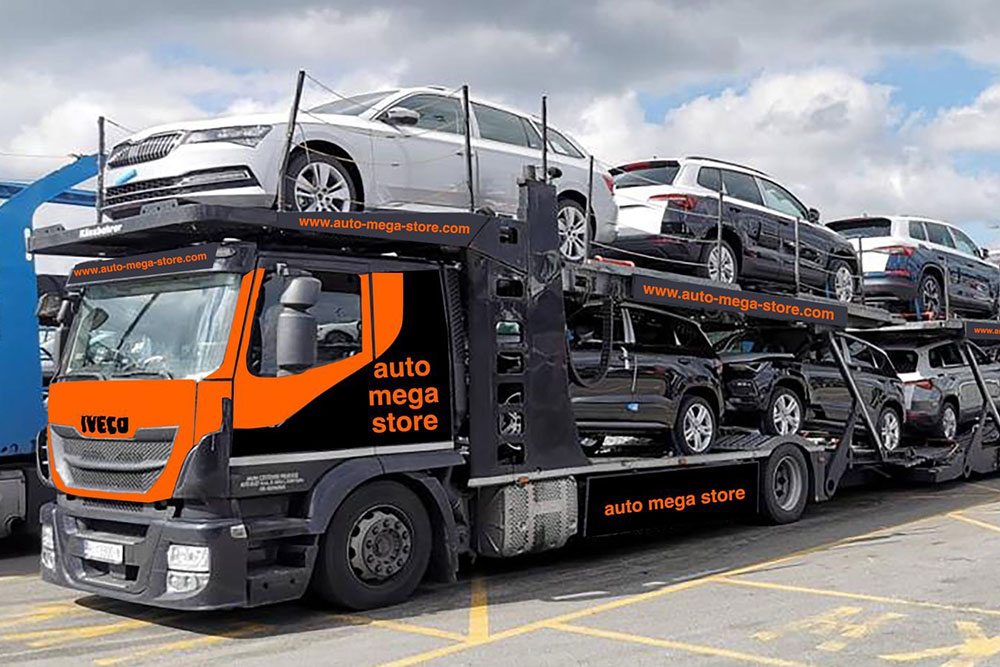 new year, new chances!
we take this slogan literally this year and start again - at least our website.
we hope you like the new design and it is now clearer and better structured.
we want to be honest with you: the energy crisis, the covid crisis, the war, global warming...these are issues that do not pass us by without a trace. the whole world holds its breath and so do we in business.
there are delivery problems and delays in the car production. it's harder to get to cars and it's even harder to sell them.
yes, it is, and it shouldn't be a secret.
nevertheless, we are going into the next year motivated and want to continue to be there for you and offer you the best possible service.
for us, this also includes delivering all the news directly to your home, without you having to visit our yard. therefore follow us on instagram or facebook and see in real time when new cars arriving.
and now we, the auto mega store family, wish you a happy new year. make the best out of it and try to keep the new intentions at least the first weeks ;) />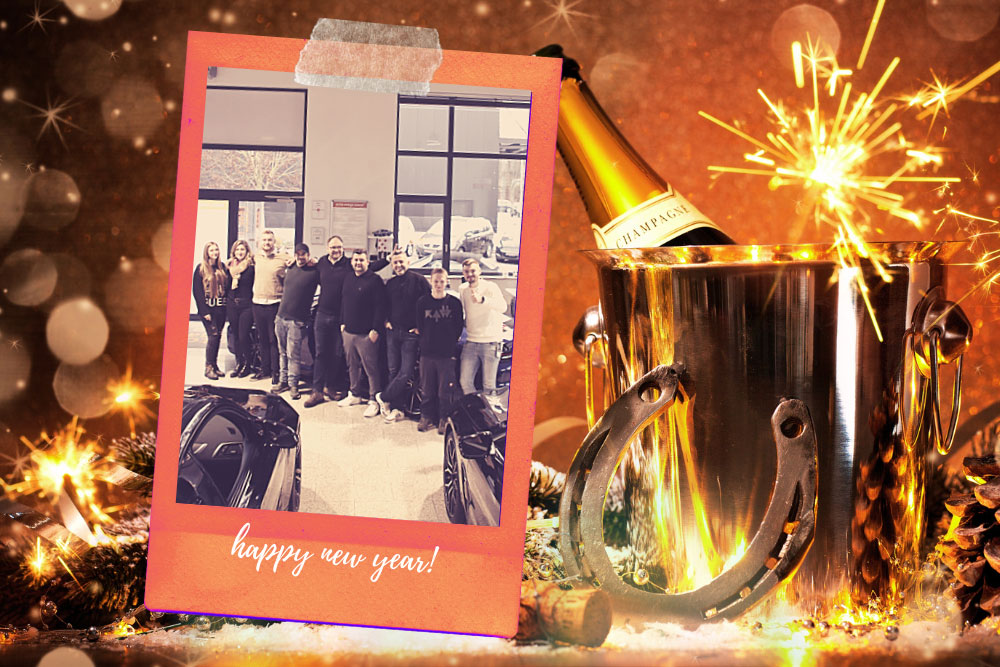 mega products
did you know that we now have so many mega products?
of course, you can come by anytime and buy some, but there are other ways you can get them.
our umbrellas, for example, are always available for you in our mega sale box, so you stay dry on our yard. of course you can take the umbrella with you afterwards.
in addition, you will get products of your choice when buying from us.
if you have already visited us online or on site, we would be very happy about a google rating from you.
if you have submitted these, you will get a package of three mega products of your choice from us. just shows the evaluation and you can take the things home with you.
we hope that we can make you happy with the products!