mega sale box
when you come to our yard, the first thing you will surely notice is our mega sale box. the converted phone booth was a faithful companion for us in the worst covid times, because you, our customers, could sign your purchase contract there without touching anything - and not standing in the rain!
thank god this is no longer necessary today and you can come back to us in the sales hall to complete your purchase.
nevertheless, the mega sale box still offers you advantages! not only does it contain information material that you can get 365 days a year, 24/7, but also the direct contact data to our salesmen and saleswomen. there are always umbrellas ready for you, so that you can look around our yard in any weather and at any time.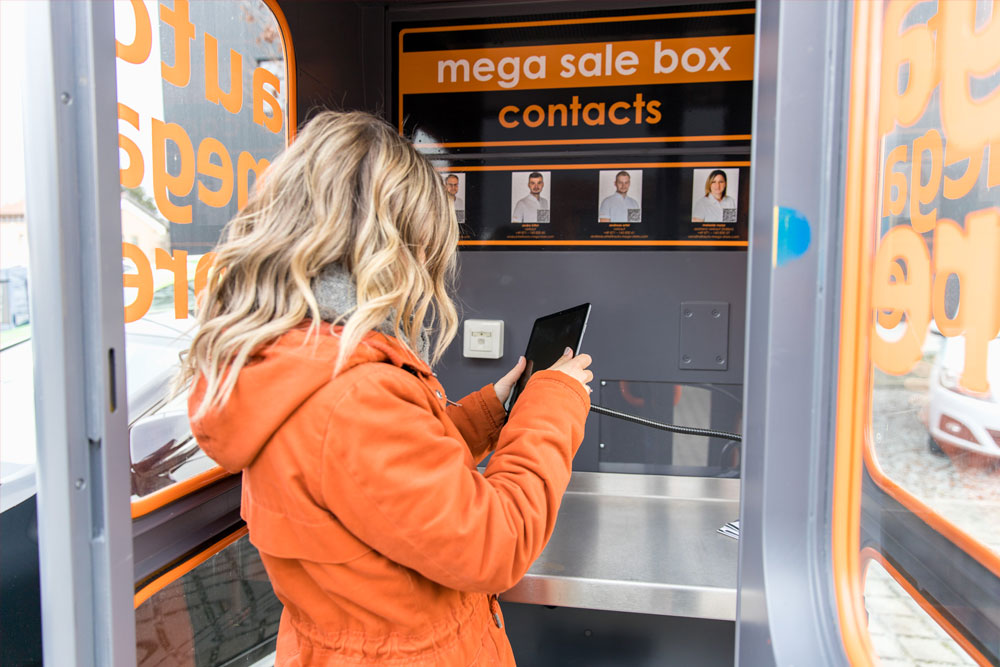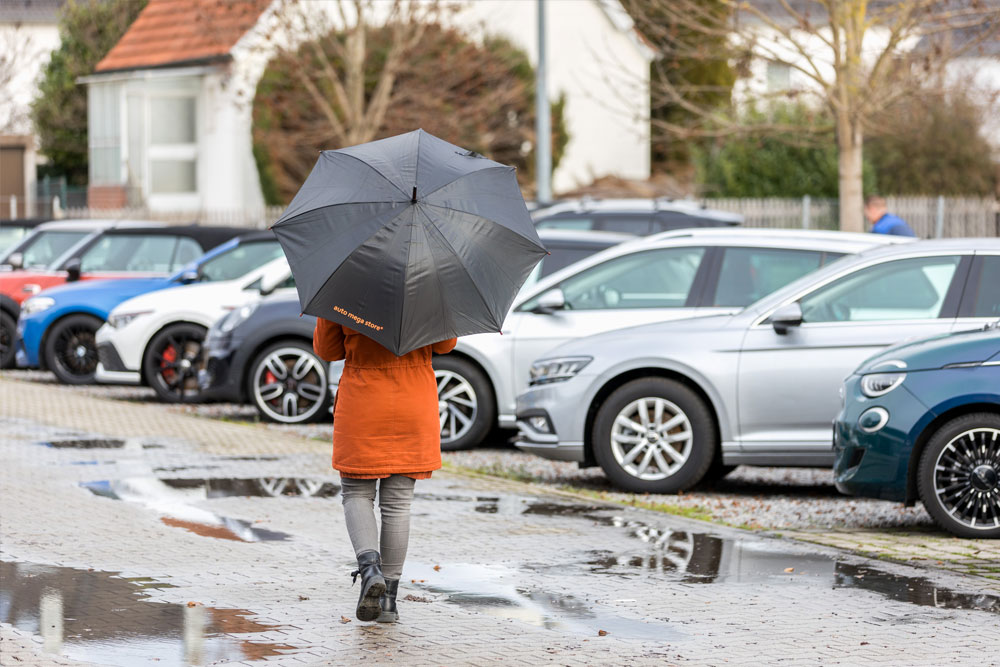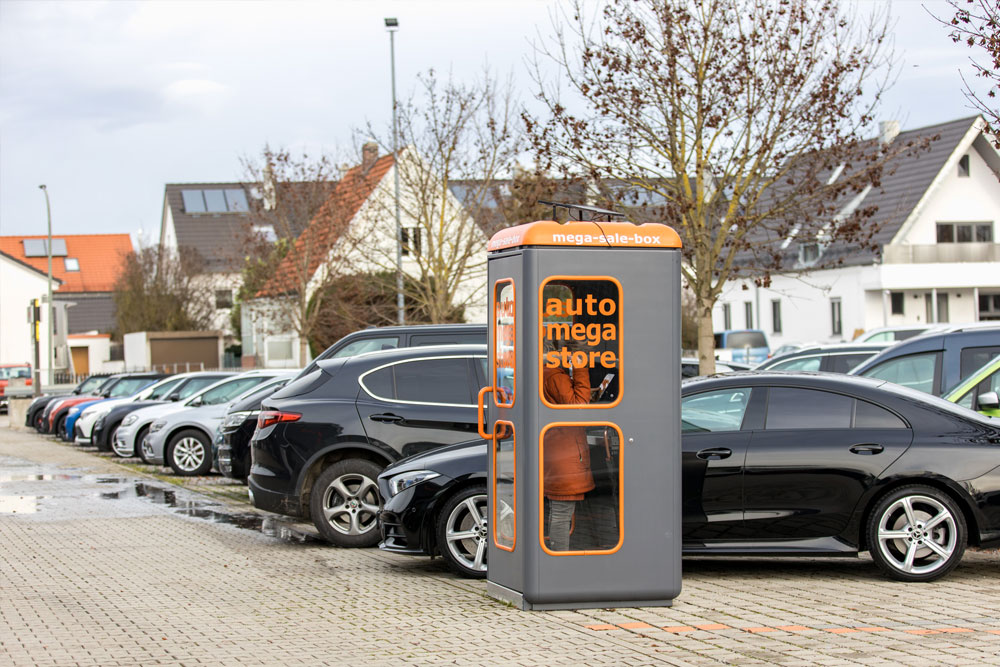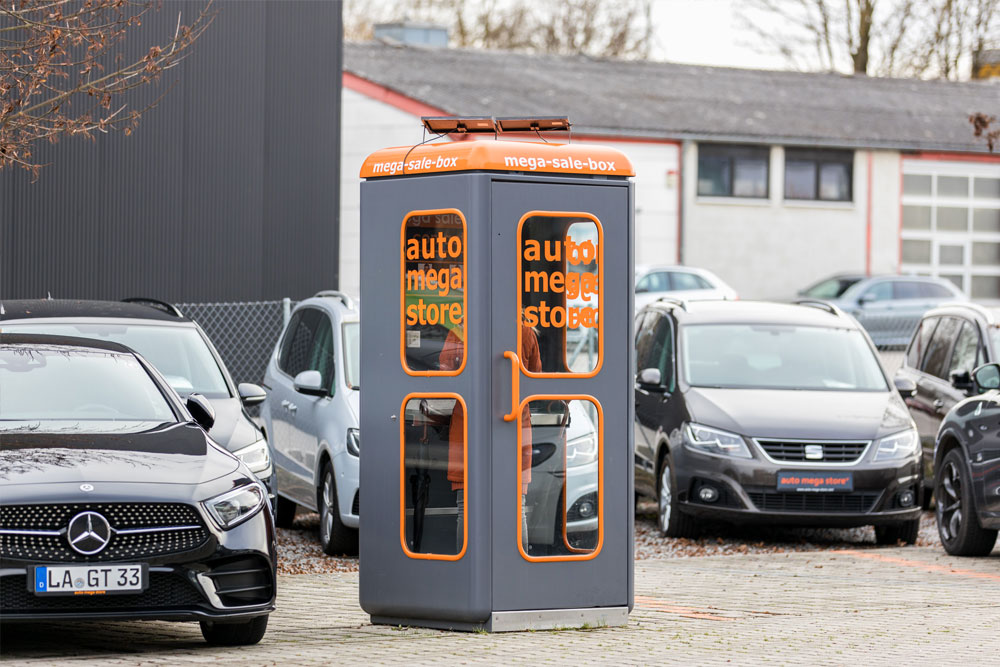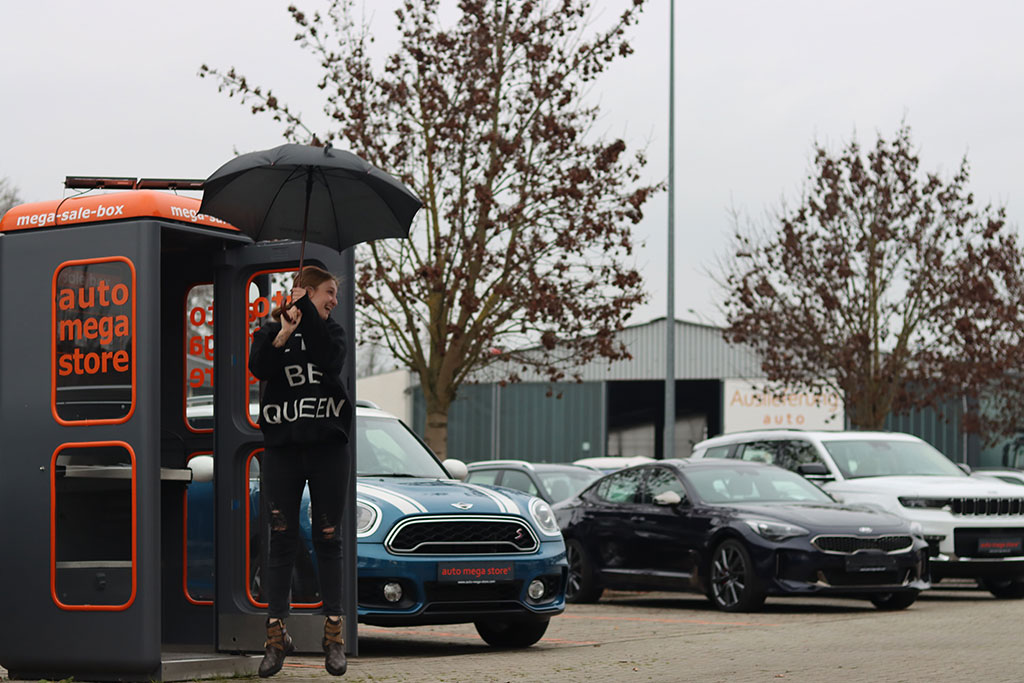 p. s. we are also not angry if you keep the umbrella after you have visited us ;)